Play It Forward 8 at the Triple Door, March 17, 2018 
Heart By Heart is proud to support the fundraising efforts of Music Aid Northwest, helping music programs in Washington schools. 
Watch the Play It Forward Promo Video featuring Heart By Heart
Bellevue, Washington, March 17, 2018—In what has become a favorite spring charity event in Seattle, Play It Forward 8, the annual gala staged by Music Aid Northwest (MAN), continued the tradition of top flight entertainment and philanthropy. Over 200 people filled The Triple Door to celebrate music and raise much-needed funds to help struggling music programs in Washington Schools. In a special ceremony during the event, Washington's own Pat O'Day was honored with the very first Washington Music Icon award, presented to him by Heart By Heart's own Steve Fossen.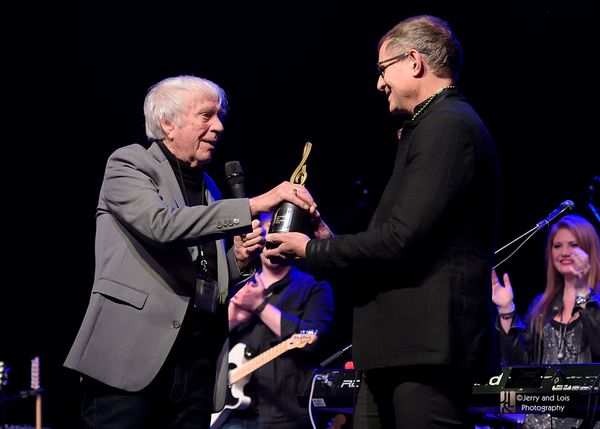 Through ticket sales and auction items, Music Aid Northwest raised over $80,000, which will be combined with proceeds from the sale of our distinctive Music Matters license plates and distributed via our grant program later this year. 
If you missed the event and still want to contribute, you can still donate directly. 100% of your donation will go to music education in Washington. 
(photo courtesy of Jerry and Lois Photography)
Eastside Heritage Center 2018 Benefit Dinner, February 28, 2018 
Heart By Heart also performed a special set to cap off an evening of music and fundraising at the annual benefit dinner for the Eastside Heritage Center. This year's theme was "Eastside Gathering Places", in particular honoring a very valuable and memorable gathering place, the Lake Hills Roller Rink, and the bands that played there. The event was graced with many of the artists who played there during the 60s, 70s, and 80s. 
VIP Program Emcees for the evening were radio icon Pat O'Day and Craig Cooke who booked the bands for Lake Hills. 
Attending artists included Alan White (Yes), Merrilee Rush of Merrilee Rush and the Turnabouts, Billy Mac, Steve Fossen and Michael Derosier of Heart, Don Wilson of The Ventures. Somar Macek and Lizzy Daymont of Heart By Heart, Steve Hannah of Spike & The Impalers, Jeff Kathan of Bad Company UK and Child, Jim Brady and Scott Batchelder of The Sonics, Doug Heath and Randy Hiatt of Paul Revere & The Raiders, Walt Johnson of Barney Armstrong Machine and No Rules, Jerry Zu, Doug Heath and Kathy Childers of City Zu, Terry Young, and Rick Knotts of RAIL. 
Through a silent auction and raffle, over $119,000 was raised. This funding ensures that Eastside Heritage Center is able to continue creating opportunities for the greater Eastside community to discover, share and participate in Eastside history. 
To learn more, visit Eastside Heritage Center: http://www.eastsideheritagecenter.org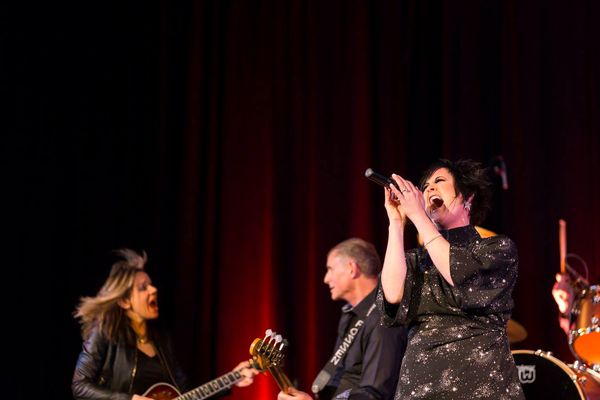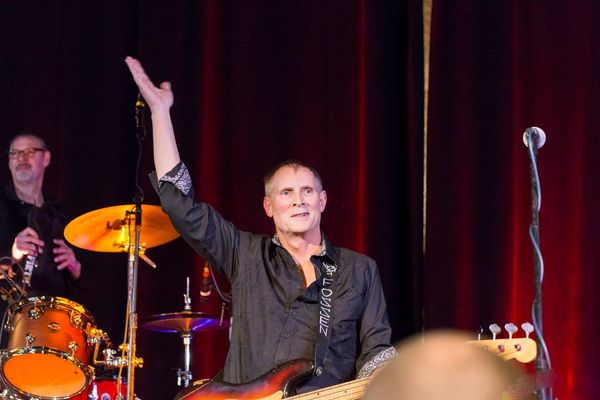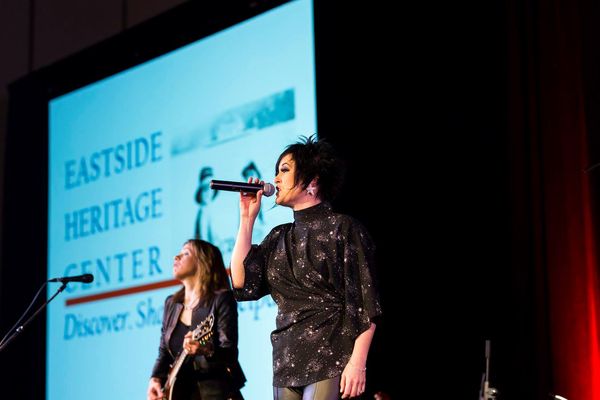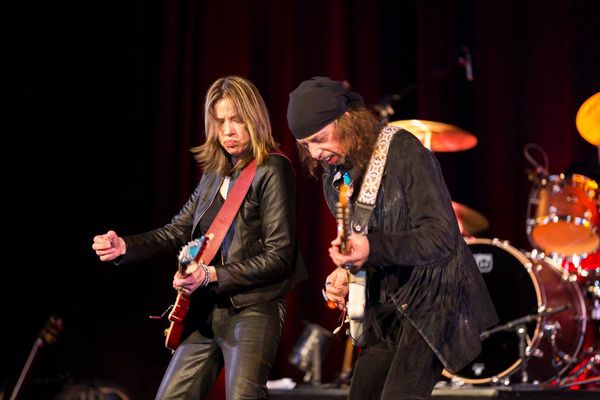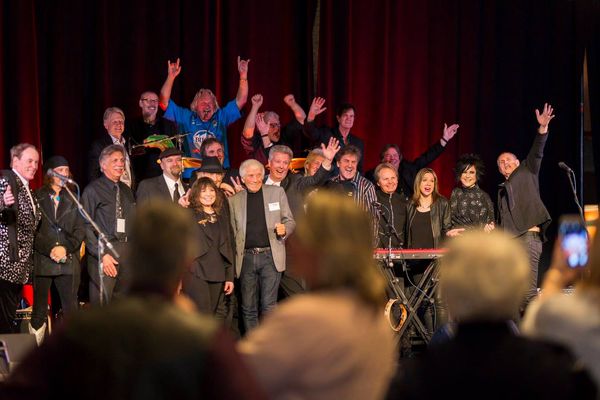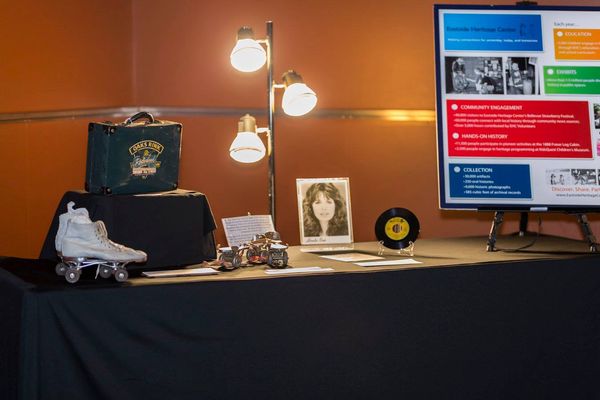 Display with artifacts from Lake Hills Roller Rink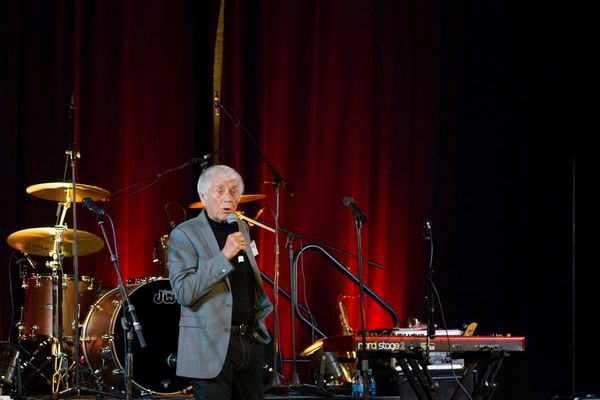 Northwest radio icon Pat O'Day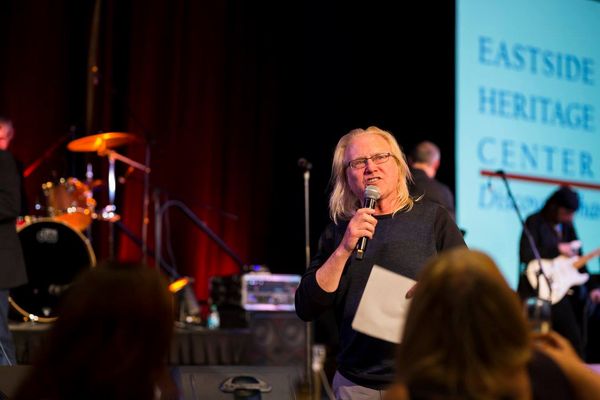 Emcee and former Lake Hills booking agent Craig Cooke of Pacific Rim Talent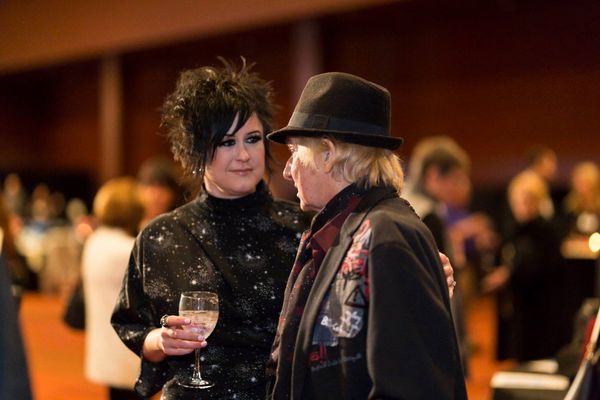 Somar Macek with Alan White of Yes
(Photos courtesy of Eastside Heritage Center)